In this article, I will show you how to start a blog as a programmer and make money following my step-by-step guide highlight in this tutorial.
Starting your own blog will be a bold step to get your voice heard and reach your target audience online as a web developer, not only that you will also be brushing your programming skills by writing an article on what you learned.
As a developer, having a blog of your own is important and I will show you the reason later in this article. 
I will show you how to start your own blog as a web developer step-by-step, starting from registering a domain name, choosing a web hosting registrar, choosing a blogging platform for your blog, all the way to write your first article as a developer and start promoting your article to your target audience. 
Without wasting your time, let me show you the reasons you need a blog right now.
Why you should have a blog as a Developer? 
Firstly, I known numerous questions are popping on your mind right now, don't worry I will show reasons to start your own blog as a developer. Also, I know programming is very hand and starting a blog is going to benefit you as a developer.
1. Boost your development skills
There is a quote that says, "If you want to master something, teach it." Learning is great. By now you understand that we learn in different ways, we become more professional by teaching what we already know, by doing so it will help you become more creative as a developer in your field and area of interest e.g Artificial Intelligent, Machine Learning, Data Science, Programming, etc.
During my undergraduate days, I find teaching very interesting because it gave me an opportunity to become better at my craft, I happen to do a course that requires me to embark on the teaching field which I really enjoyed.
I noticed I became better at what I was teaching every day, so teaching makes you want to learn more about a topic and be better which is good for your student and as well for you.
When you start your own blog as a developer is the same as teaching because you will be teaching your audience about web development and computer science in general.
To be frank with you I started this blog walecode.com for this purpose because I like to share my knowledge and at the same time, I'm learning.
"If you want to be a better developer, teach about web development on your blog"
2. Online Presence 
Having your own blog will open business opportunities and networking for you in and out of your industry or niche. It shows that people will know you for a particular skill and your brand.
Online presence shows that your brand exists online which is the blog you are creating. Owning a blog will serve as an avenue to market yourself to the world.
3. Have a Good Communication Skill
Your development career depends on how you can communicate with your audience and delivering your ideas to them.
 You'll still do better as a geek developer but your capability depends on good communication skills you have to present your ideas. And writing is one of the best ways to improve your communication skills.
I know it's very hard when writing for the very first time, don't worry about it with times you'll get better.
4. Be an expert in your field 
Having your own blog as a developer will let you be an expert in your field. And being an expert in your area of interest will make you stand-out from other web developers and resulting in more opportunities for you.
5. Learn about Digital Marketing
To have a successful blog, you will need to market it to your targeted audience. Getting your new blog out there is not easy and will require you to have digital marketing skills to profit from your blog.
Either you are working as a freelance developer or working in a firm, digital marketing is an extremely valuable skill to have as a web developer.
Enough of that, Can you show me how to create my own blog as a developer?
So, Let me tell you how you can kickstart your blog running in 6 steps below.
STEP 1: CHOOSE A DOMAIN NAME
Every business that wants to thrive and get their brand in front of their audience must have a domain name, your domain name serve as your shop online, where your audience can use to locate you.
For example, the domain name of this website is walecodes.com 
How does a domain name work?
Every computer that exists online has an IP address associated with each, For example, to find the IP address of this website domain name, you can do the following.
Open your command line prompt or terminal emulator to identify your IP address
When your terminal popup, type

ping,

press spacebar and

type name of this website

Press Enter to display this website IP address
So to access any website online you must know their IP address of the machine.
When you type this domain "walecodes" Your operating system (OS) will automatically translate the name "walecodes" to its IP address
This is possible by the help of domain name system (DNS)
The Domain Name System is a hierarchical and decentralized naming system for computers, services, or other resources connected to the Internet or a private network. It associates various information with domain names assigned to each of the participating entities.
Enough of that, with all my explanations above what is the next step to take?
Search your domain name and register it so no one can use it

Configure your domain name to map to the IP address of the machine you have for your web hosting.
WHERE TO GET YOUR DOMAIN NAME?
One thing to notice when registering your domain name is to check if the registrar has a free domain name because some company offers free domain names in exchange to use their hosting platform. But the domain name is only valid for a year after you renewed it.
For instance, Bluehost gives free domain name for a year when you host your website with them
Here is another good place to reserve your domain name.
NAMECHEAP
Namecheap is the most widely used domain registrar online because their domains are cheaper to other registrars. In fact, the website you are right now is registered with them and have been using them for years now, great customer support when you have an issue with services. They have great people that will attend to your issue very fast.
To register your domain goto their website and type your domain name of choice if it's available for purchase.
Also, choose a domain name that will be easily remembered by your audience because your domain is your brand so choose it right.
STEP 2: CHOOSE A WEB HOSTING PLATFORM
As a developer, I'm going to assume you know what web hosting is and what it's used for.
But in case you don't know the purpose, web hosting a computer that will host your blog. Without hosting your blog can be visible by your audience.
Your blog will consist of some files like (HTML, CSS, JavaScript) residing on some computer that is accessible from the internet.
This computer has to be available 24/7 or else your audience won't have access to your blog at all times.
Various hosting platform exists online that can host your website for you, I will give you three best choices that have used and more happy with it.
Choice 1 [Enterprise Solution with WPengine]
Starting your own website or blog on the internet is easy. However, growing it into a massive trusted authority that is getting thousands of visitors daily and making money 24/7, isn't so easy. 
In addition to the many promotional and content creation efforts you will need to put into the blog, you will also need to have a trusted web hosting solution to make sure it's running as fast as possible at all times. 
For this, I personally use WPEngine — as they are one of the largest, super-powerful, highly rated, and most trusted premium web hosting solution providers out there. In addition to making sure my sites are always up and running, they also have the best support I've seen from any other hosting solution. Email, chat, phone… they have you covered and ready within seconds!
As a Walecodes.com reader, you will also get 2 months free on annual Startup, Growth, and Scale plans when you click the link below to signup.
Choice 2 [Premium Hosting – Bluehost]
Are you looking for a way to get started without going through some technical issue setting up your blog and running in a matter of time then I recommend – Bluehost 
Bluehost will make creating your blog so much easier than you expected because their main goal is for the platform to be used by non-technical people, even if you have never written a line of code before in your life.
I know you are thinking right now how Bluehost makes its platform so easy to access.
Let's take a look at what pricing plan Bluehost offers, They offer a different type of hosting plan to choose. And they vary by the number of files, bandwidth, storage capacity, etc. I highly recommended you start with their shared hosting plan. 
Before I explain why I prefer a shared hosting plan compare to other plans, let discuss each plan one after the other.
Shared Hosting type of web hosting where a single physical server hosts multiple sites. Many users utilize the resources on a single server, which keeps the costs low.
VPS or Virtual Private Server is a virtual machine sold as a service by an Internet hosting provider. The virtual dedicated server (VDS) can connect remotely and install any application on it from your laptop or computer, meaning this virtual machine will be serving your blog only.
Dedicated is a type of Internet hosting in which the client leases an entire server not shared with anyone else.
So let's go back to the shared hosting plan
Shared hosting has its pros and cons. The advantage of a shared plan is that it's cheap compared to other plans and highly recommended for your blog because you are just starting out.
But it has cons too, Firstly you are sharing a virtual machine that running your blog with other users.
Secondly, as your website grows and increases in traffic a shared plan can't handle it anymore then you will need a VPS hosting which brought us to third choice Digital Ocean.
Choice 3 [Deploy secure website on DigitalOcean]
Digital Ocean makes it simple to launch in the cloud and scale up as you grow–Whether you're running one virtual machine or ten thousand.
You can connect to virtual machines online and can do anytime you want with it. 
PS: You are advised to choose the digital ocean if you are very familiar with Linux OS and a related machine.
If you never heard of the term VPS before then I will advise you not to go for this plan at all, then you can go for a shared hosting plan on Bluehost or WPengine, which requires less configuration to setup.
That leads us to the next step on how to set up your blog.
STEP 3: INSTALL WORDPRESS
What have we covered so far?
You have a domain name that your audience can type into their browser to access your website online.
Also, you have a virtual machine that's ready to serve your website files to your audience without interruption.
The next step is to start writing your awesome blog post so your audience can start reading right away, but before you can do that you need to install a script to make your blogging an easy one. The name of the script is WordPress.
WordPress is a platform that the majority of blog online is built on and it a fantastic content management system services (CMS) including walecodes.com
Below is how the platform looks like.
Can you see the clean user interface (UI)
It's an open-source software meaning you can use it for free. 
You can publish your first blog post the same day you created your blog how amazing that was?
Let me show you how to install WordPress on your blog with Bluehost, WPengine and on digital ocean.
WordPress on WPengine
Bring your vision to life in breakthrough experiences, built on the best platform for developing and hosting fast, reliable, and secure WordPress sites. From WordPress hosting to a digital experience platform, WPengine has your back, Go to WPengine to Register your web hosting account.
WordPress on Bluehost
As we have discussed earlier that Bluehost makes creating your blog more convenient with their prebuilt WordPress platform meaning you don't need to code anything with just a few clicks of a button you should get your blog up and running. That is why I recommend using Bluehost for creating your next website or blog.
You can start blogging in a matter of time.
WordPress on Digital Ocean
Earlier in the post, I made mention if you are not familiar with Linux then digital ocean is not an option for you. You can consider hosting with Bluehost or WPengine.
With digital ocean creating your WordPress will be much easier and convenient.
Firstly, to install WordPress on the digital ocean you will need to configure your web server [apache or nginx]
Next, you need to install the MySQL database to link with your WordPress installation 
Then you will need to manually configure your WordPress image configuration 
Read this article to know to manually configure your WordPress on digital ocean easily
STEP 4: SETUP WORDPRESS THEMES AND PLUGINS
You have purchased your domain name, web hosting platform and setup WordPress Now is to setup WordPress theme for a blog to look more attractive to your audience. A good theme will determine how people can easily access your website.
WordPress is easy to extend with the help of plugins.
The main functions of WordPress plugin are to add an extra feature to your WordPress blog.
So, let's talk about WordPress themes and plugin to install on your programming blog.
Choose a WordPress Theme
I don't advice to use a free WordPress theme for your blog.
You're just starting out, your initial goal is to build a website your audience will like so much at first glance. 
I recommend you choose a premium theme for your blog to make it stand out. These themes are usually not free and go for a few dollars depends on the functionality.
There are many platforms to purchase a WordPress premium theme, but the following are my top places to buy a premium WordPress theme for your blog. In fact, I use mostly "studio press" for almost of my client project. 
Click below link for a premium theme for your blog but if you purchase WPengine hosting for your blog you get access to 200+ premium Genesis Framework Themes absolutely FREE. 
So what WordPress themes do I recommend?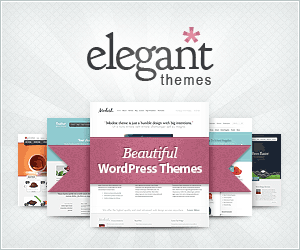 Divi is a widely used WordPress theme on the internet created by elegantthemes.
To buy this theme you would need to subscribe to elegantthemes
They have an annual subscription and a lifetime subscription.
With a lifetime subscription, you only pay once and you get lifetime access to all their premium themes and plugins, including of course Divi.
Do yourself a favor and do good research before picking a theme, because migrating later can be really painful.
Now let's switch gears and talk about the one fundamental plugin that you will absolutely need for any programming blog.
The one that will allow you to write code snippets in your blog articles.
How to Create a Code Snippets in your Blog
Have you notice a kind of code snippets on most articles online, I will show you how to have that for your own blog too.
Since you're creating a blog to share your skills as a developer, surely you will need a code snippet to display your code to your reader. See below picture for how code snippets look like.
To do the same for your website check the below steps.
Firstly, login to your WordPress Dashboard > Plugin > Add new > Search "Crayon Syntax Highlighter" 
Afterward, all you need to do is put your code between <pre> and </pre> tags and it will magically format your code correctly. 
Let's move on to the next step 
STEP 5: PROMOTE YOUR BLOG
I know you have put in the effort to create your blog. 
Just building your own blog isn't going to make more sense when nobody is reading your blog posts.
Promoting your own blog requires a digital marketing skill that has nothing to do with programming.
Digital Marketing is so wide and not something I can discuss in this article but I will explain a few digital marketing skills you should apply to promote your blog to your target audience.
Social Media
Everyone's on social media! It's a great platform to promote your blog with your friends on Twitter, LinkedIn, Facebook.
A good place you can also share your blog post is on Reddit but be mindful of how you share your content, because Reddit user doesn't like self-promoting yourself on their platform.
Quora is another place to get your article to your target audience, make sure you get an answer to a question you're sure of, and relating to your blog post doing that will fetch you a backlink to your website and repeated traffic for anyone that finds your article helpful.
Search Engine Optimization 
Search Engine Optimization is organic search traffic from Google to your website. You don't pay for this it's free traffic from  Google to your website. 
And get more of SEO traffic to your website, you have to write a rich keyword article to your blog post.
There's a plugin available to help you analyze and guide you to write better SEO friendly articles for your blog, the name of the plugin is Yoast SEO available on the WordPress website.
How can you write SEO friendly articles
Write trending topics
No point writing an article that your audience is not searching for but with the help of Google ads keyword planner you can see the volume of a keyword search every month on google search for such keyword.
Knowing what people are searching by providing a solution to their problem through your blog will get you rank on the search engine for your keyword target.
Write evergreen content 
Your content should be on a topic that still has value in years to come from now.
Evergreen content, I mean your article should solve the problem now and in the future as well.
For instance, write an article on the topic "Laravel Eloquent"  is evergreen than articles with titles like "What's new in Laravel Eloquent 5.6" 
Because evergreen content will bring recurring readers to your blog for a long period of time and worth your effort.
STEP 6: HOW TO MAKE MONEY FROM YOUR PROGRAMMING BLOG
if you have started getting traffic to your blog, here are some ways to generate revenue from your blog.
Google Adsense: Google displays ads related to your programming blog on your website and you get paid when someone clicks on it.
Affiliate Marketing: Signup as an affiliate and promote a course, books, gadget, web hosting. whenever someone clicks on a link resulting in the purchase of an affiliate's product, you earn a percentage commission on the product.
Sponsored posts: You can be paid to post programming-related business to your audience who will be interested in patronizing such business, it could be courses, books or mentorship programs.
Wrapping up
To start blogging right away, you need to pick a good web host, a brandable domain name, a premium wordpress theme, and install some plugins that will help you with writing code snippets in your blog.
You also need to learn about the strategy of promoting your blog, either through SEO or social media.
That wraps up our guide. If you made it this far, congratulations on creating your own programming blog!